Choosing Your Ice Cream Innovation Team
Summer is in full swing and with cities lifting their lockdown procedures, we're on track for a "normal" season. When you take a trip down the nostalgic summer lane, you probably think of swimming, sun, and a frozen treat to end the day. We don't know about you, but for us, there is nothing better in the summertime than a fresh ice-cream cone. And the best part is that this summer pastime isn't just for kids lining up for the local ice-cream truck. Here's some ice cream innovation worthy of guilt-free indulgence this summer.
In the last year, shoppers have been frequenting the ice-cream and frozen novelty aisles giving both brands and retailers alike the opportunity to play with innovations in their flavor options and profile offerings. In fact, in the 52 weeks ending 6/13/2021, sales of frozen ice-cream in SPINS MULO channel were up 3.1% from the previous year.
A lot of this success can be contributed to the strong customer base in classic, strong brands like Alden's Organic. The brand recently released a line mimicking the classic beverages from our past such as Root Beer Float, Strawberry Lemonade, and Horchata. Also coming up the ranks is popular novelty shop Milk Bar who recently branched into the ice cream category. The brand offers 4 of their most popular customers favorites from Birthday Cake to Milk Bar Pie.
While traditional dairy ice cream will never go out of style, that doesn't mean you should count plant-based out. SPINS data revealed the plant-based industry has seen quite the boom in the last year growing a whopping 27%. Now more than ever, and especially in the wake of a pandemic, consumers are on the hunt for better-for-you products in every category. In the 52 weeks ending 6/13/2021, plant-based ice cream shot up 8.8% (SPINS MULO).
It's no surprise that the category is performing so well with brands like Cado offering health and flavor. Cado plant-based ice cream is made from healthy avocado fat and uses 50% less sugar than traditional ice cream brands, making this a go-to option for vegan, dairy-free, and gluten-free shoppers alike. Their portfolio currently offers 10 delicious and better-for-you flavors such as Cookies and Cream, Java Chip, and Salted Caramel.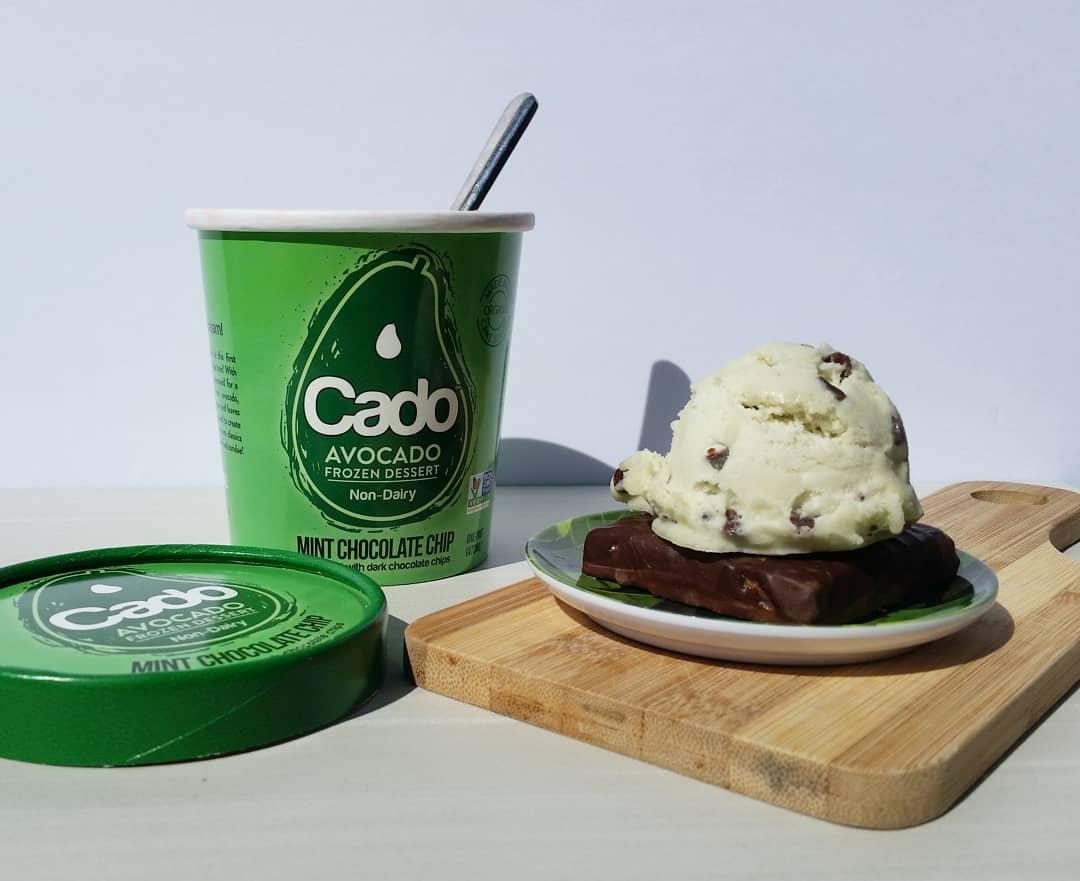 The Innovations Are Endless
Ice cream innovation is happening every day and across every category. Yasso Ice Cream utilizes a foundation of Greek yogurt and offers traditional ice cream bars, ice cream sandwiches, and poppables that are packing 5 grams of protein.
Nadamoo! spotlights a dairy-free organic coconut milk base ice cream and a slew of certifications including certified gluten-free, non-gmo, and certified B Corp. With certifications growing ever more popular with consumers, these brand stamps are your golden ticket into shoppers' baskets.
While nostalgic flavors and brands are remaining strong, shoppers also branched out in their sweet treat options this past year with alternative frozen novelties up 14% (SPINS MULO). Brands like My/Mochi combine the taste of ice cream with the convenience of time in their bite size mochi dessert's. My/Mochi specifically offers a slew of flavors, including their new Oat Milk Vegan line. With SPINS data showing a 351% increase in oat milk sales, My/Mochi is cornering all ends of the frozen aisle.
Today's market offerings are giving consumers the ability to satisfy their sweet tooth without the guilt. For more insights in where to seek out these healthier alternatives, and to be first in line for the next big product, sign up for our SPINS newsletter!
Ready to learn more about how SPINS can help you? We'd love to speak with you.